THE SCHOOL OF CHOICE FOR THE FAITH BASED COMMUNITY IN PRINCE WILLIAM COUNTY.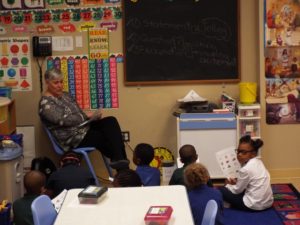 Welcome to Proverbs Place Child Care & Learning Center. We provide your children with a first-class early development education. We focus on children ages 12 months to 8 years of age and offer low pupil-to-teacher ratios. The before and after school program serves students 5 to 11 years of age.
We Believe…
We have a God-given duty as a body of believers to share God's word, His love and serve our community through faith-based Christ centered activities. Through opening our doors to the community at large and offering high quality day care and education in a Christ centered environment, we begin the process of spreading the Word through education. Put your child's future first! We encourage you to visit Proverbs Place Child Care and Learning Center in Dumfries, Virginia.
Proverbs Place Child Care and Learning Center provides high quality, family oriented, academically challenging and affordable Biblically based and Christ centered child care. Our center's primary focus is to provide high quality child care and education in a loving, clean, safe and stimulating learning environment. We encourage every parent or guardian to be actively involved in their child's learning, in a creative atmosphere of love and fun. The embracing of diversity and respect for every child will be integrated into all aspects of development. Thus our teaching is Biblically based coupled with understanding of the child's developmental, psychological and sociological development needs.