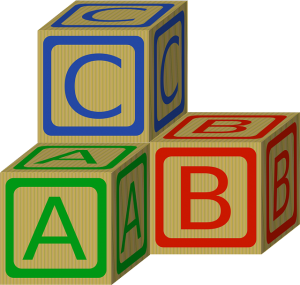 Overview of Program
All subject matter is viewed in light of the principles found in the Word of God (Philippians 4:8). The core curriculum is Biblically based and will include, but not be limited to the following subject areas.
Bible concepts
Gross and fine motor development
Arts and crafts
Cognitive development
Music and movement
Dramatic play
Language and literature appreciation
Phonics
Math and science exploration
Field trips and experimental learning
Interpersonal skill development
Our Goal
Our goal is to provide developmentally appropriate programs that nurture the "whole child" in an atmosphere that is friendly, safe and healthy which encourages self-expression and creativity. We design our program and select our staff in order to promote the following characteristics in our children.
Positive self-concept
Increased level of independence
Sense of responsibility for self and others
Ability to give, as well as receive affection
Respect for the rights of others
Recognition of the value to share with others
Eligibility
Proverbs Place Child Care & Learning Center cares for children 12 months to 8 years of age. Children attending area schools can utilize our school-age program (K).